We make a whole bunch of unique bears, who just drip with memories, from vintage shirts.
March 2019. So this bear really tickles me. We made it from a fabulous, vintage, Hawaiian style Jimmy Buffett concert shirt. A shirt surely worthy of life's most special occasions. And where it's been and what has been seen by the wearer, I can only speculate on. Probably at least some time, wasted away in Margaritaville, looking for a lost shaker of salt, I'm guessing.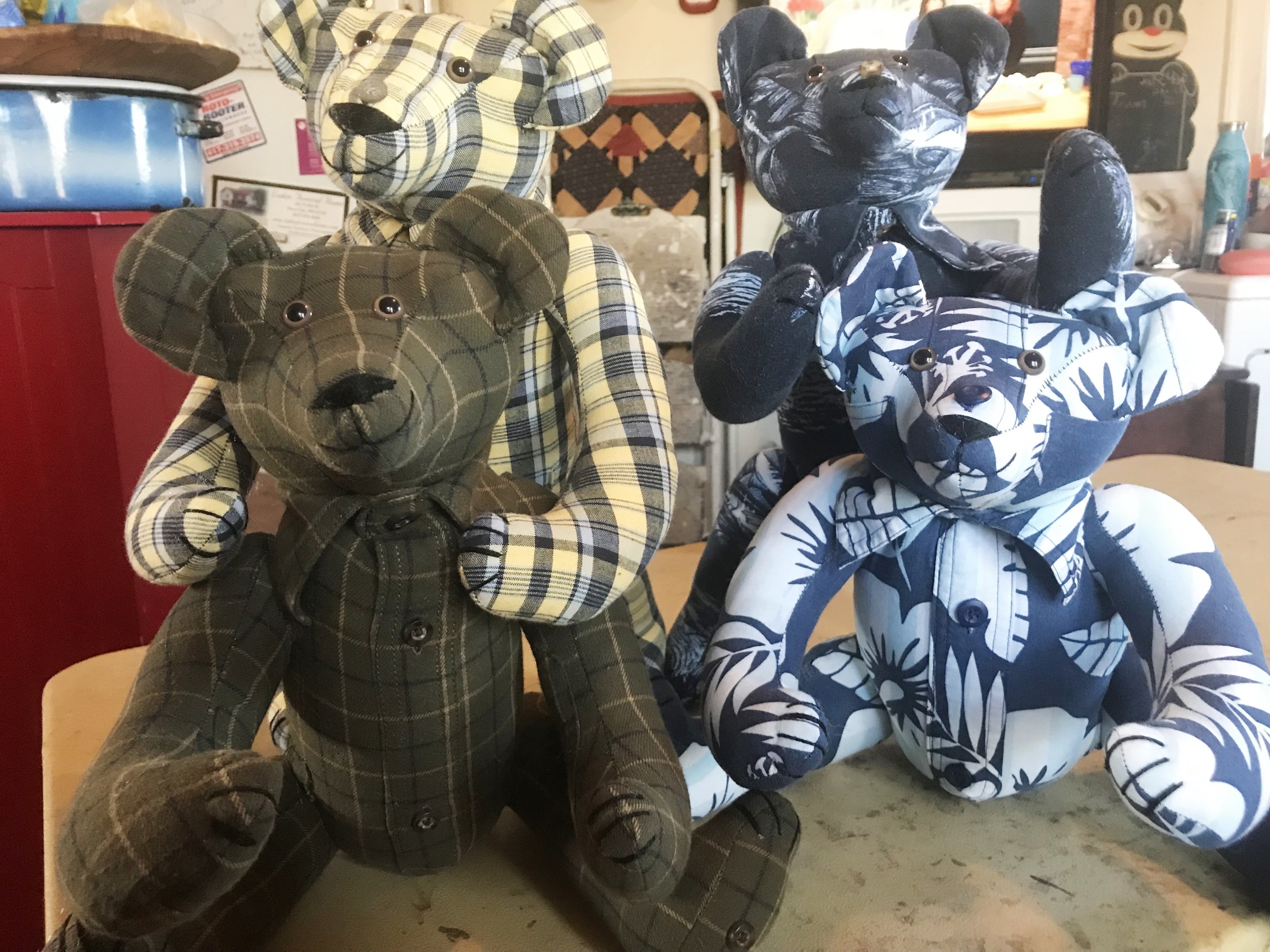 4 bear order. Christmas 2018.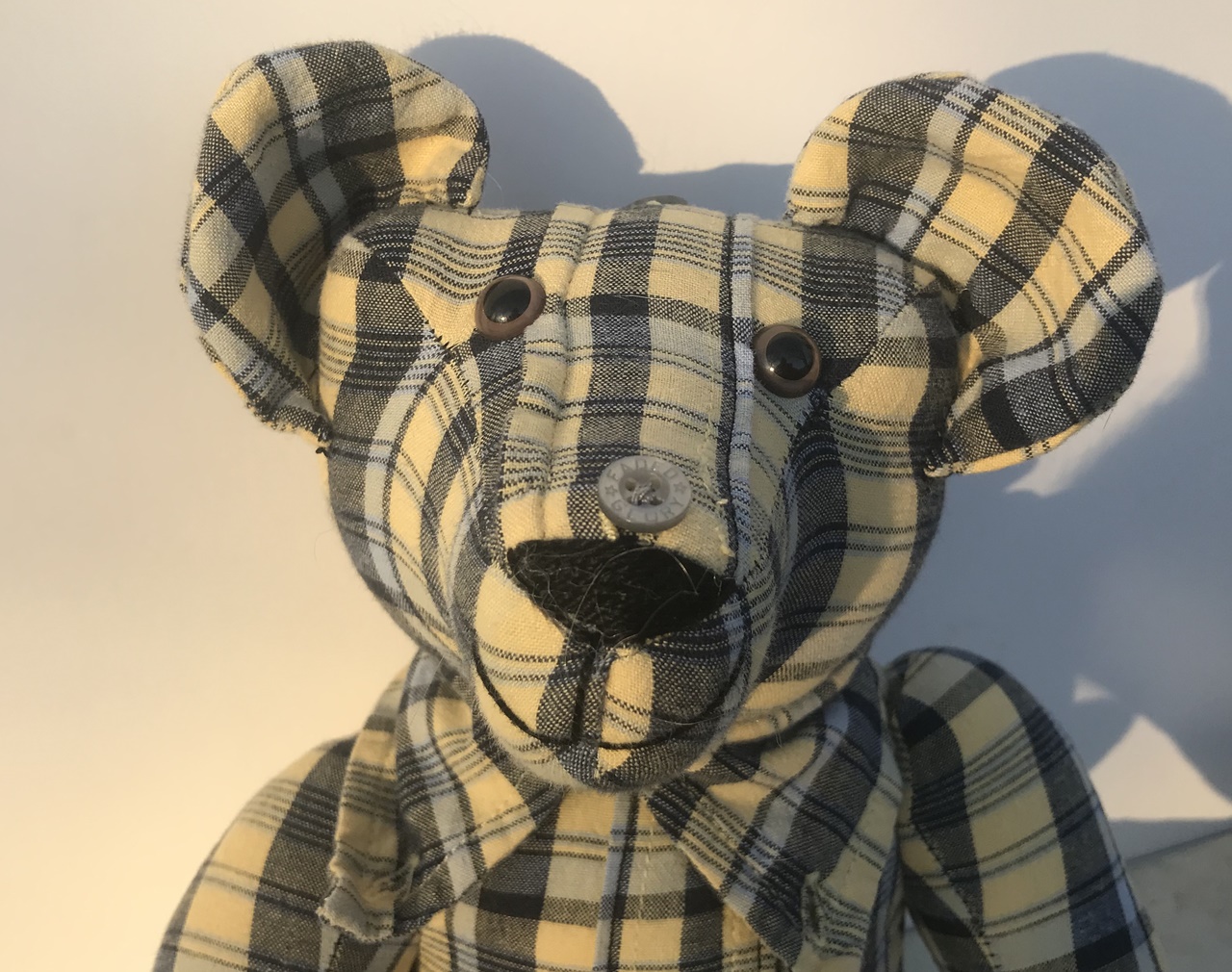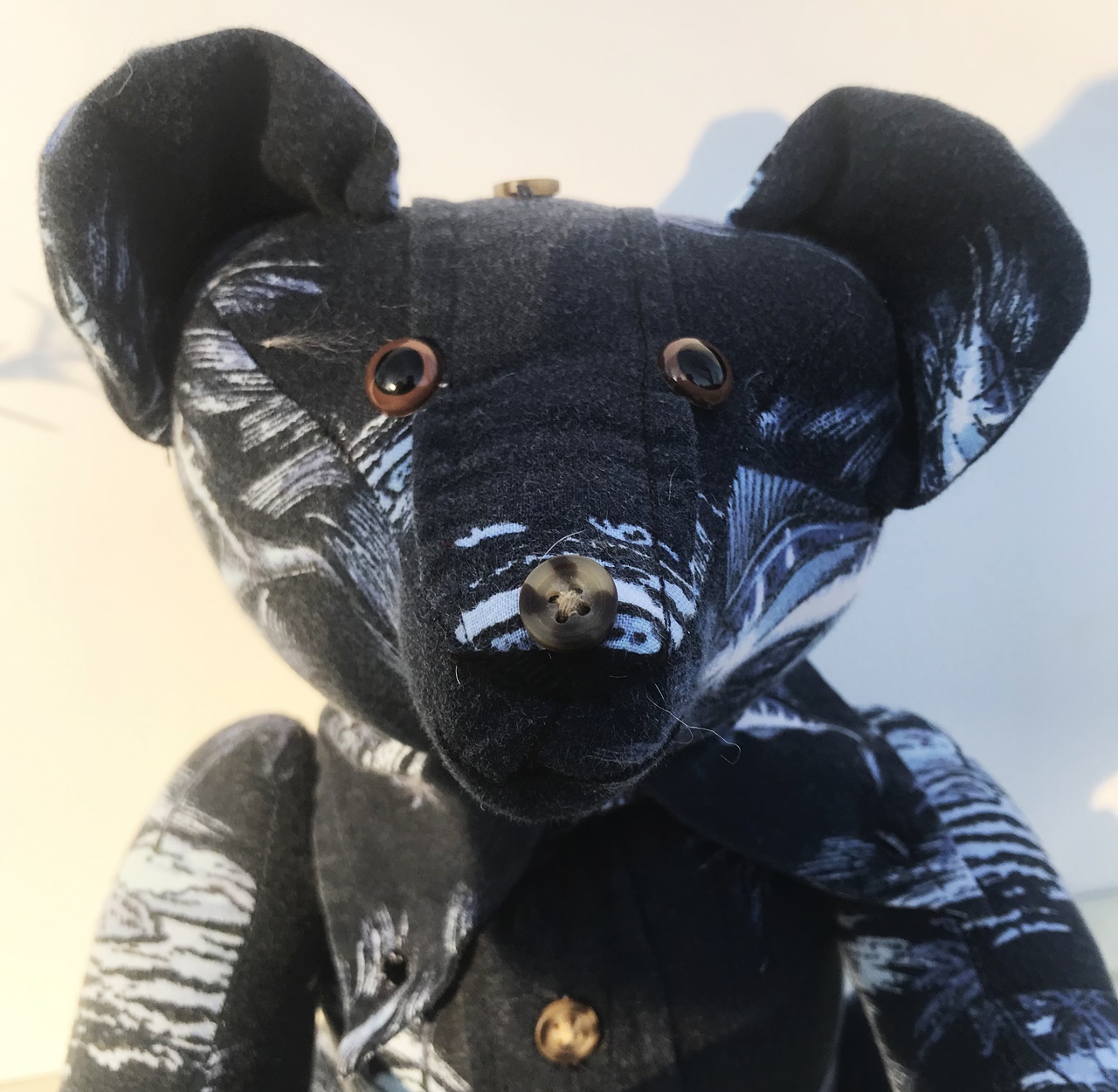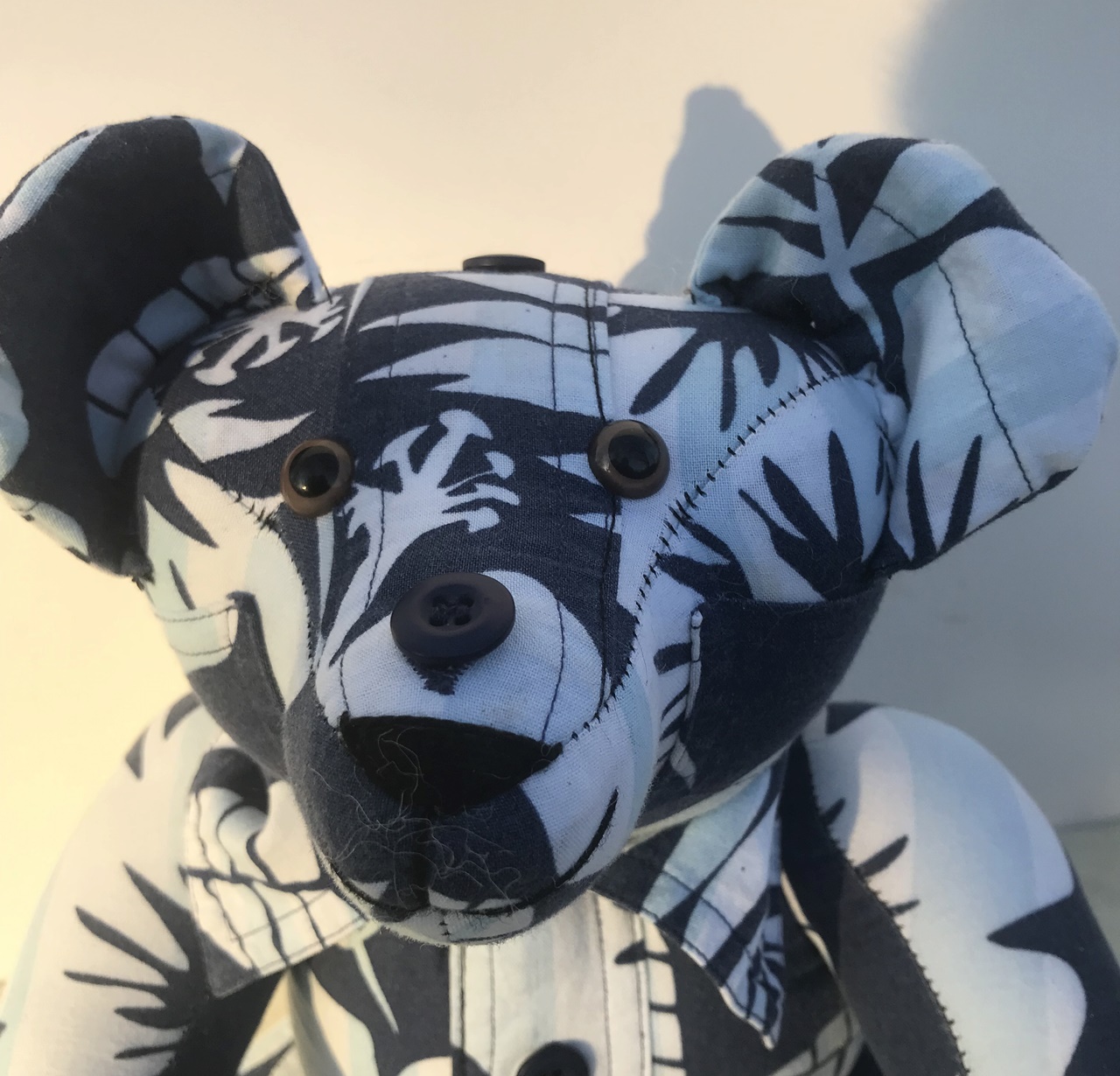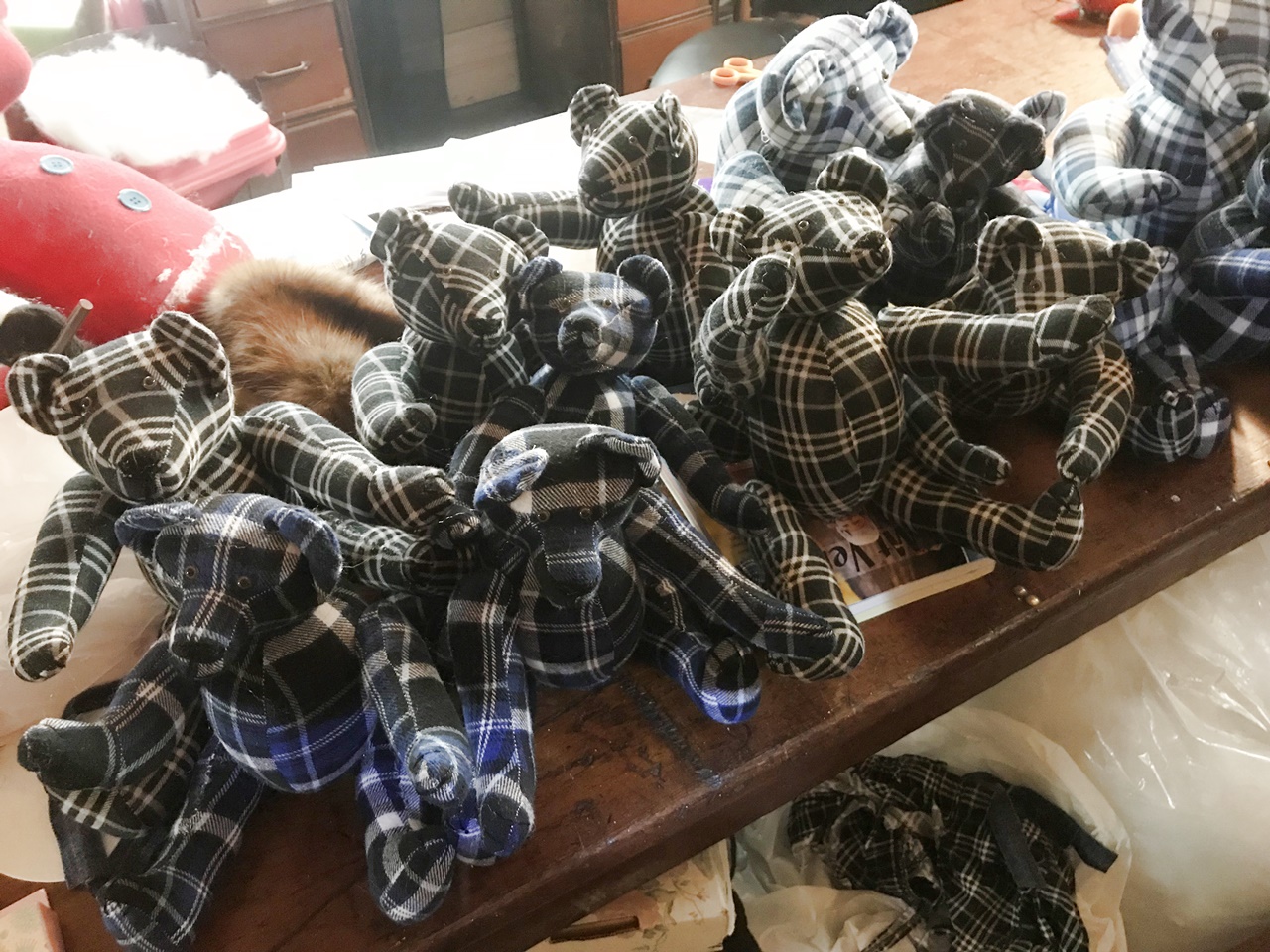 A 15 bear order for Christmas 2018. 13 10" tall bears and 2 12" tall bears. Made from 4 flat material shirts.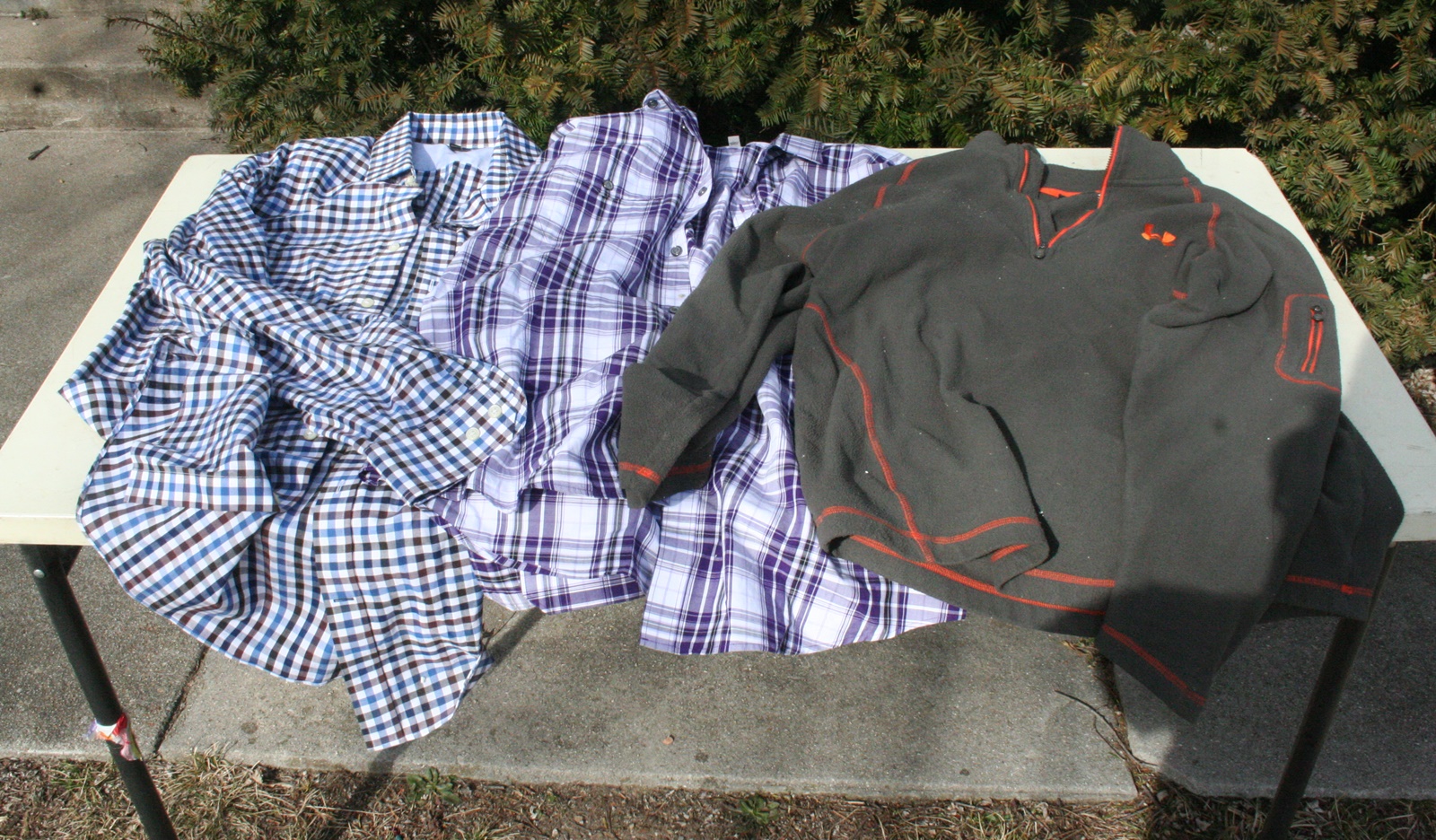 For Cindy. 2017. 10 pictures.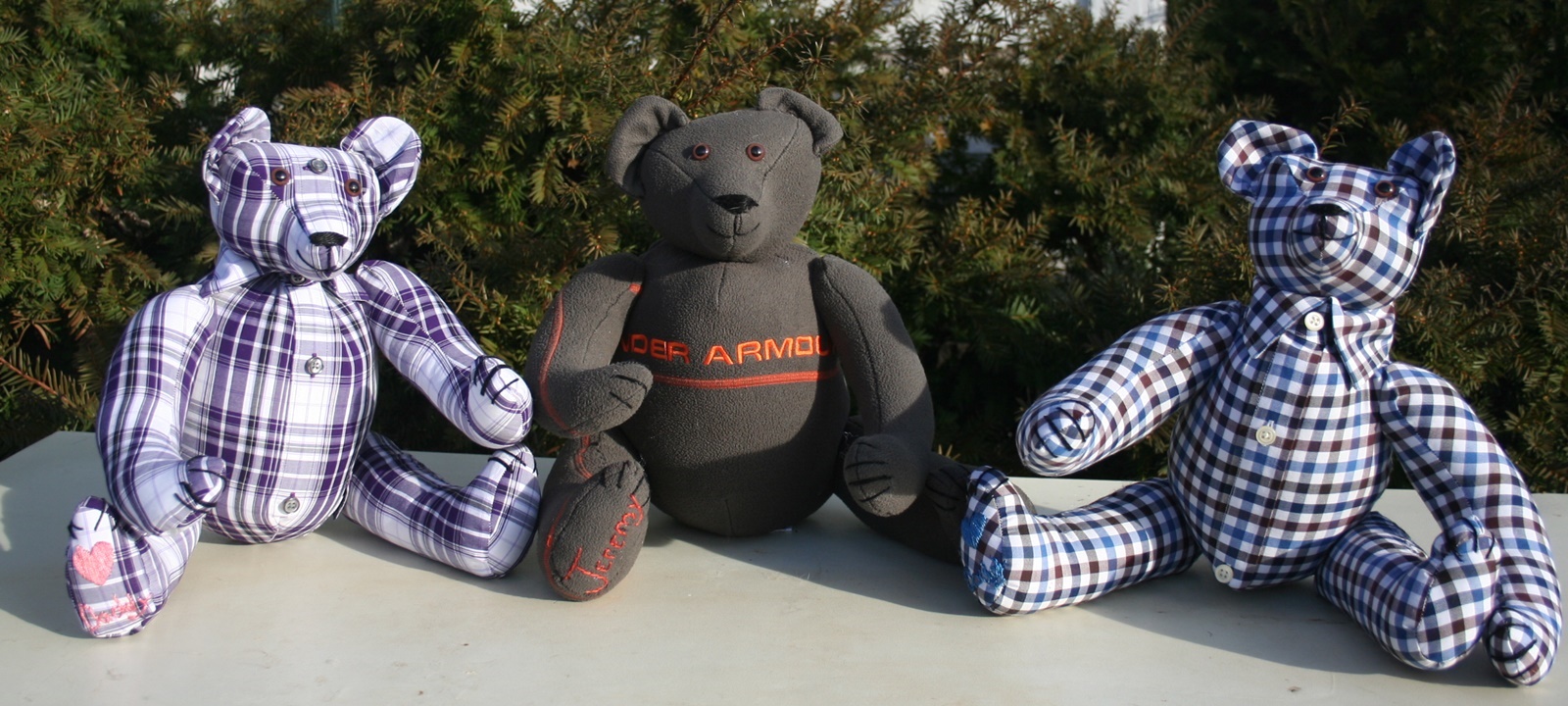 Three bear order from vintage shirts for Cindy. 2017. 10 pictures
Made from 3 tee shirts. 2016. 3 pictures.
For Gayle, from her daddy's shirt