We are making some really cool memory pillows. If you have an idea gives us a call. Custom order pillows usually start at $50 each. We can make them from a wide variety of things.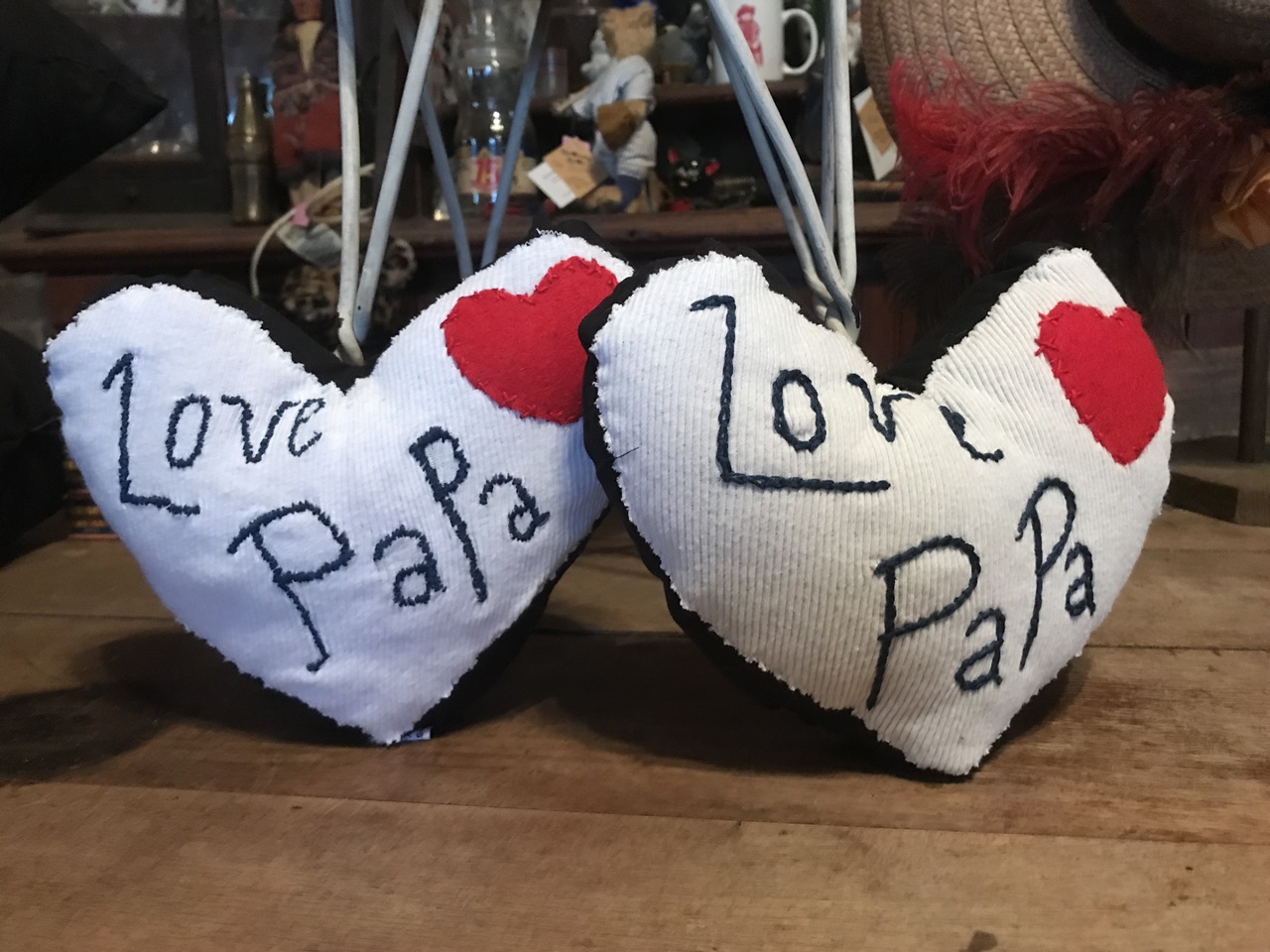 March 2019. Made from vintage shirts.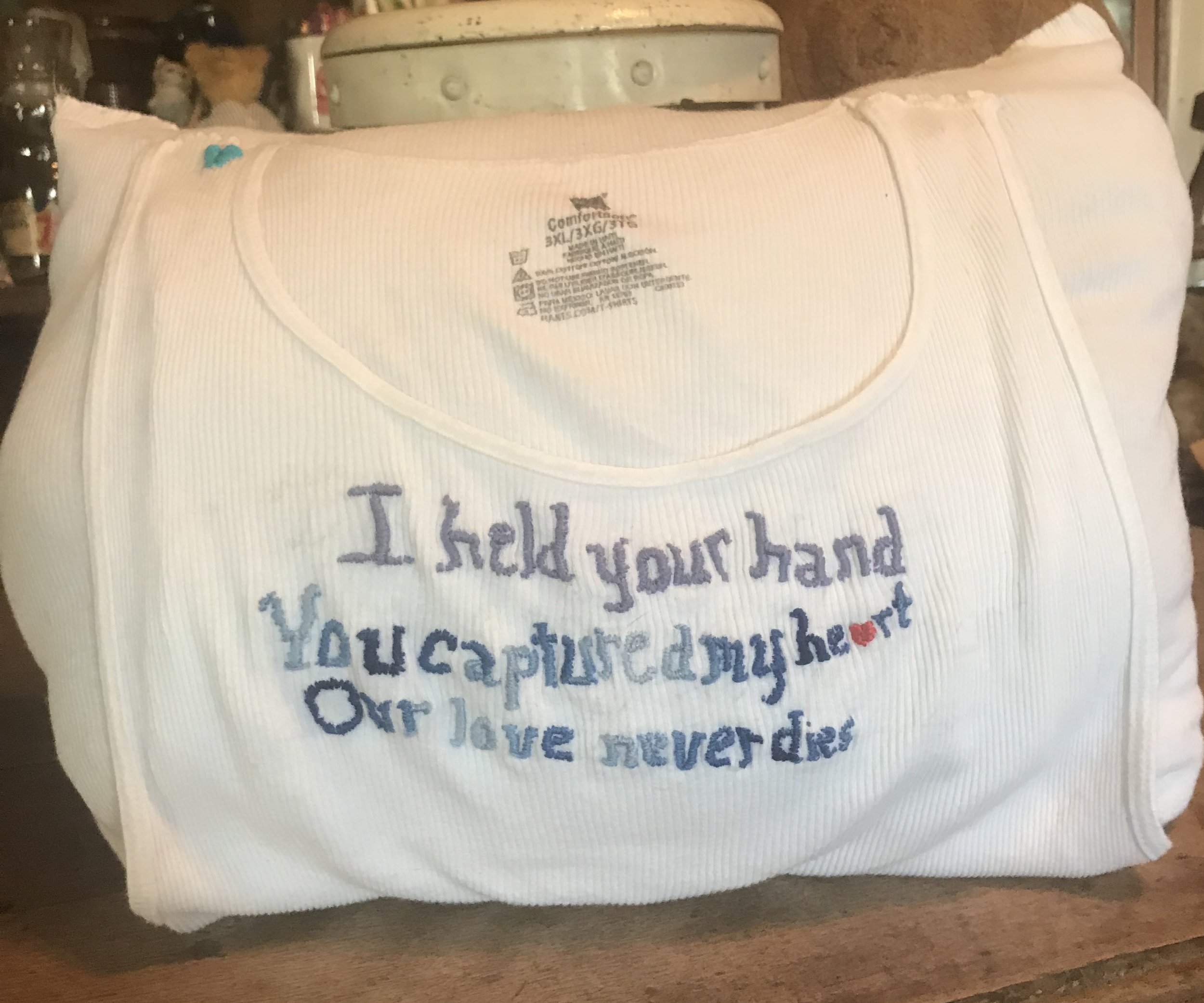 Some cool custom memory pillows, Valentine's Day gifts, in fact, Vicky finished yesterday. They're made from vintage undershirts. The larger one is 17" x 12". The smaller one is 12" x 12". Country things from country folks.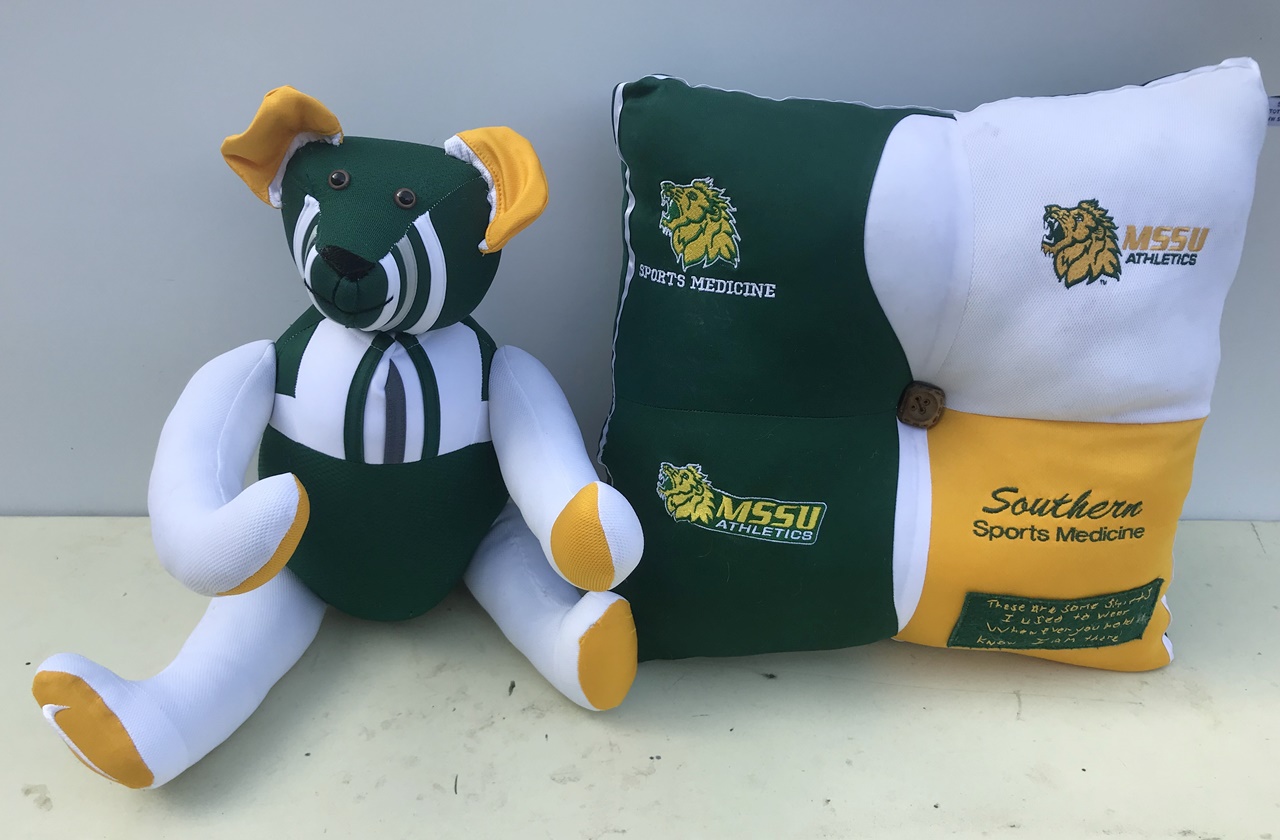 We made this bear and pillow from 4 of those stretchy type athletic shirts. 2018
Melissa sent us this note on Facebook, 12/24/18: These went to a very special family....thanks so much Charles and Vicki!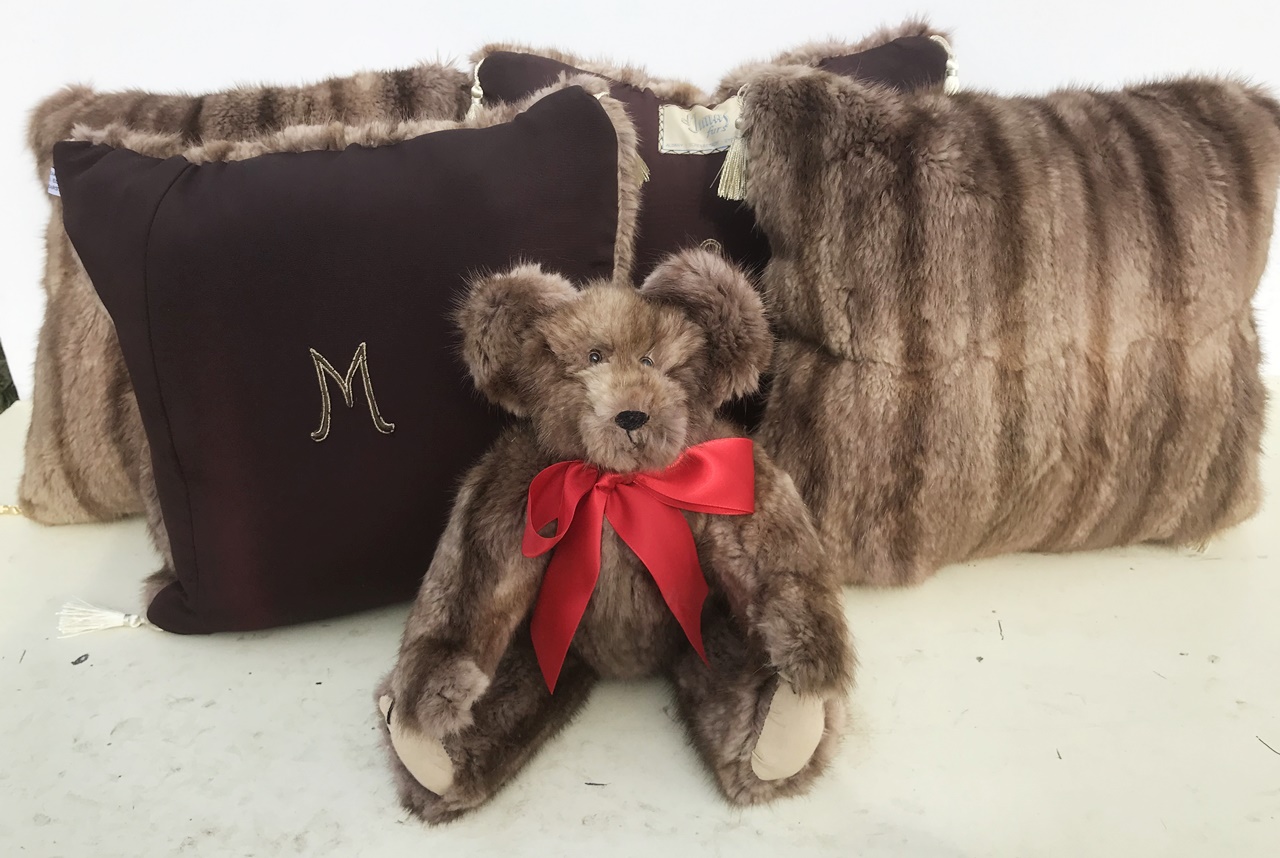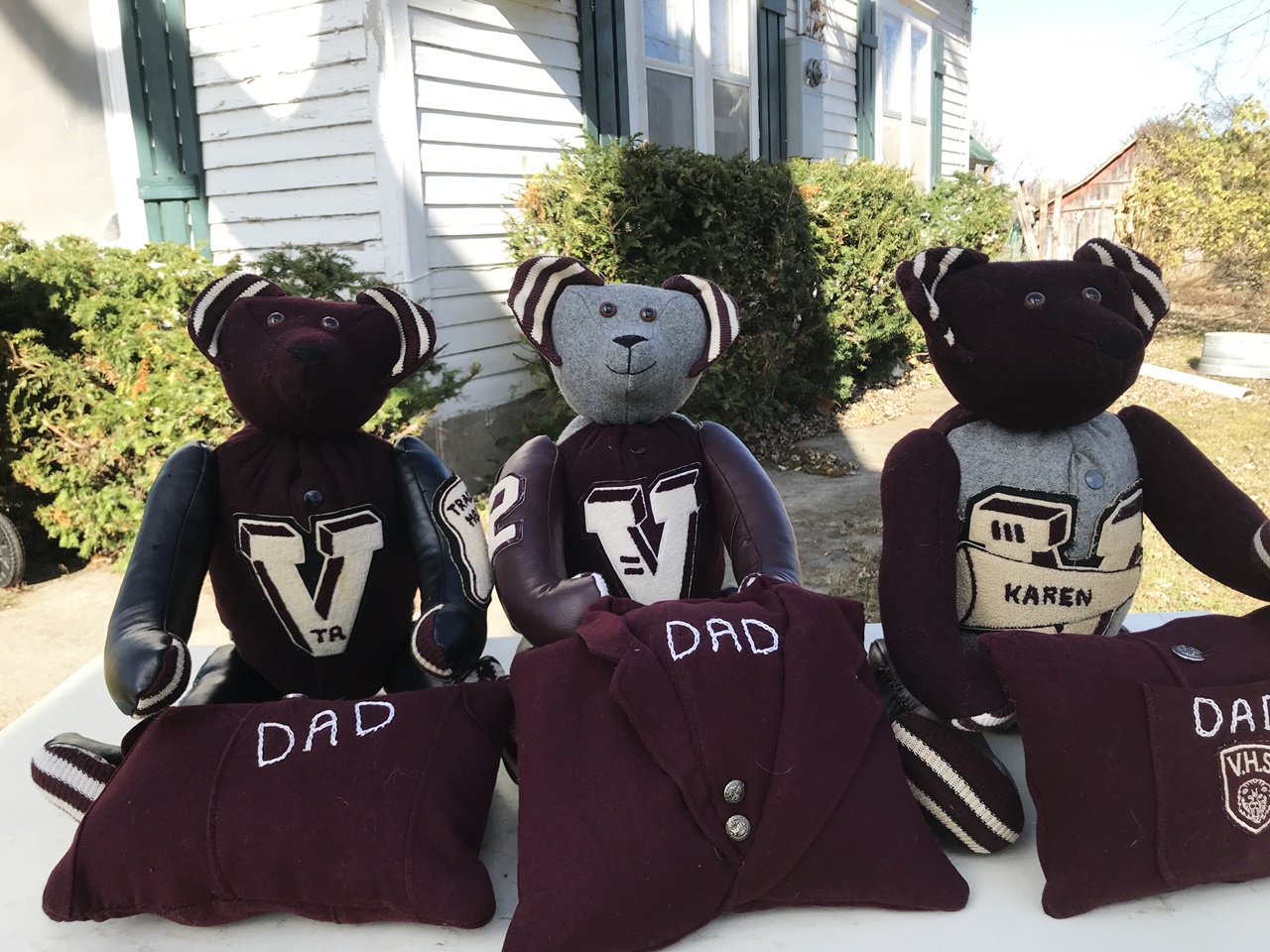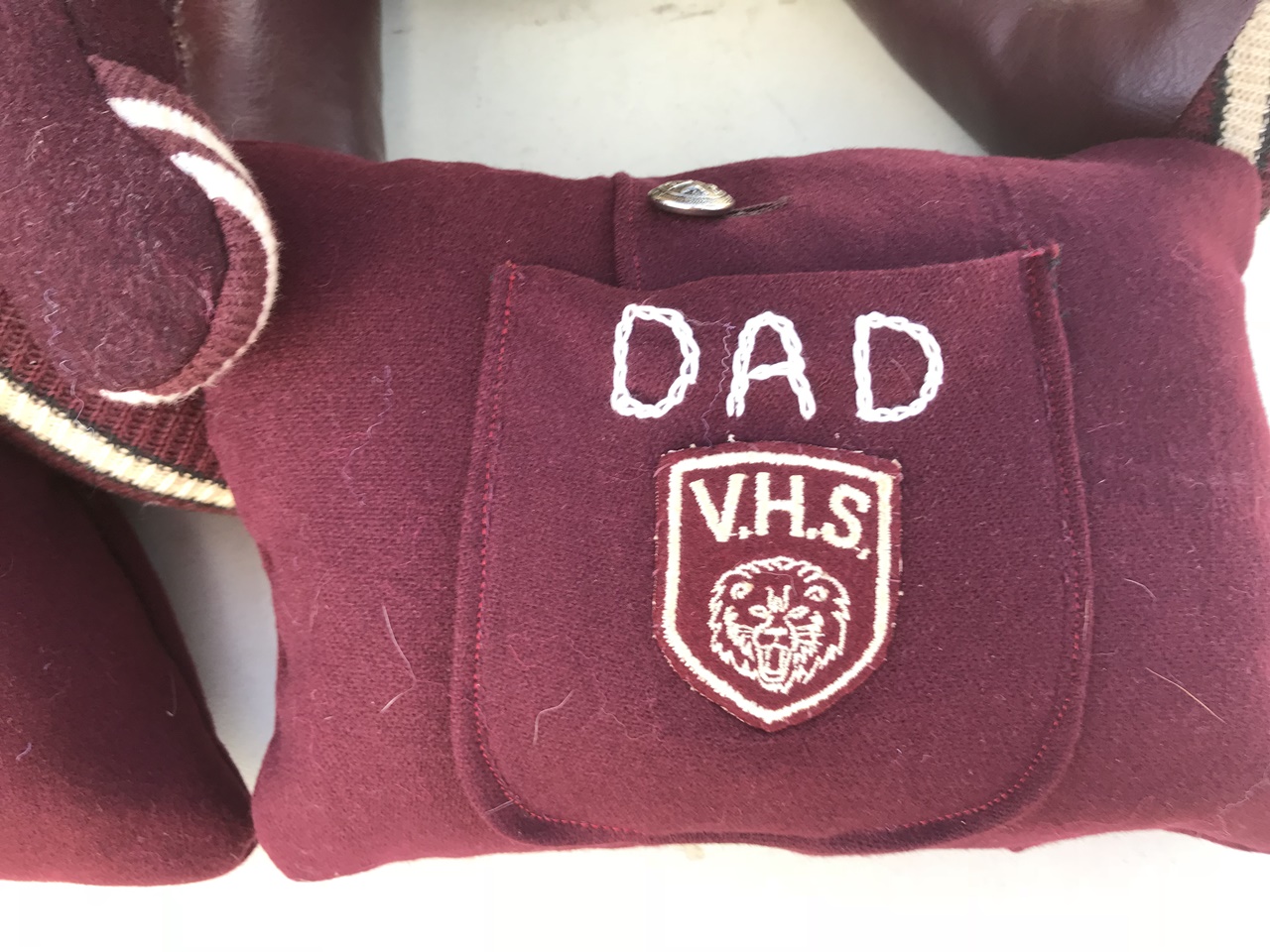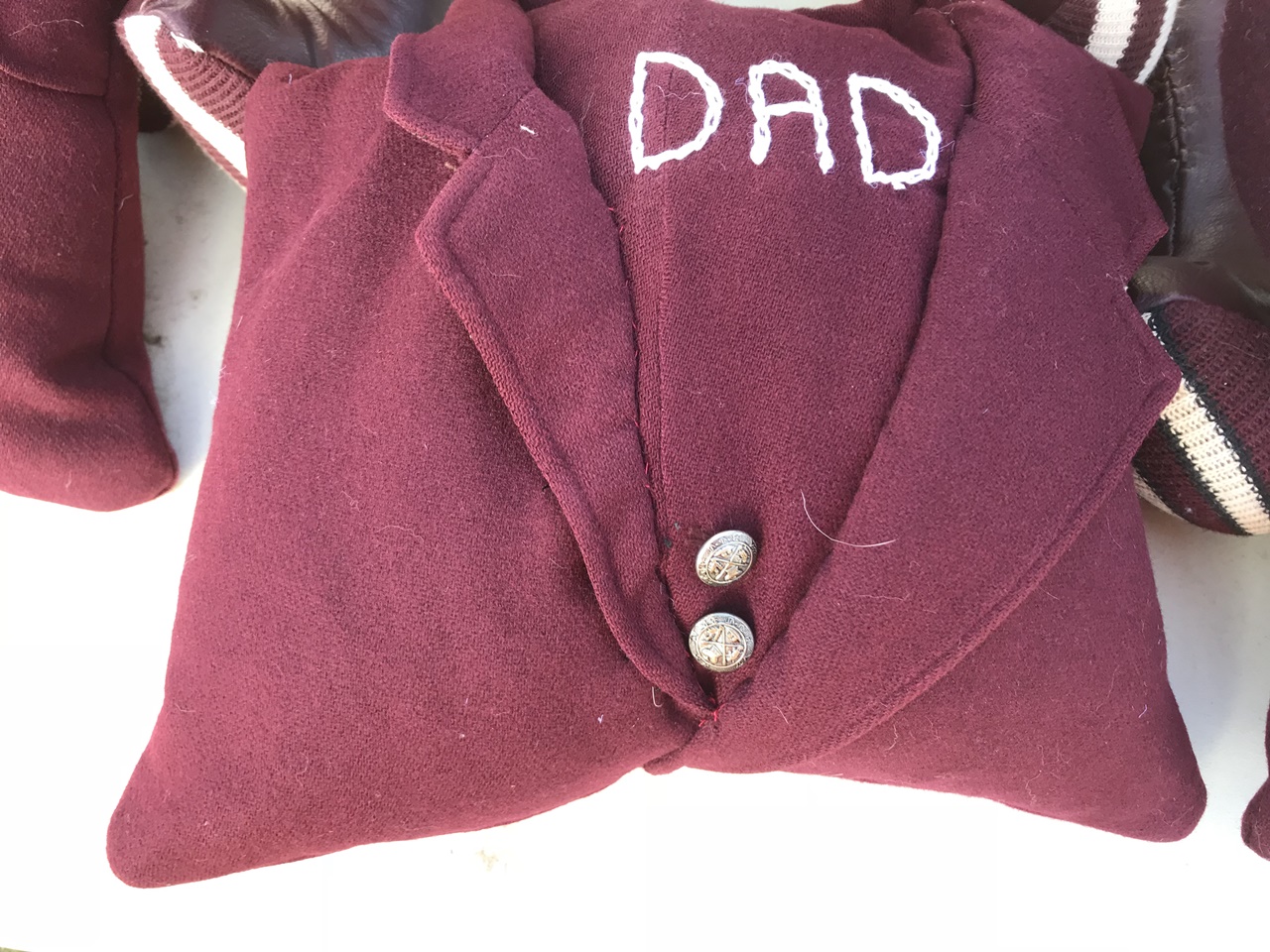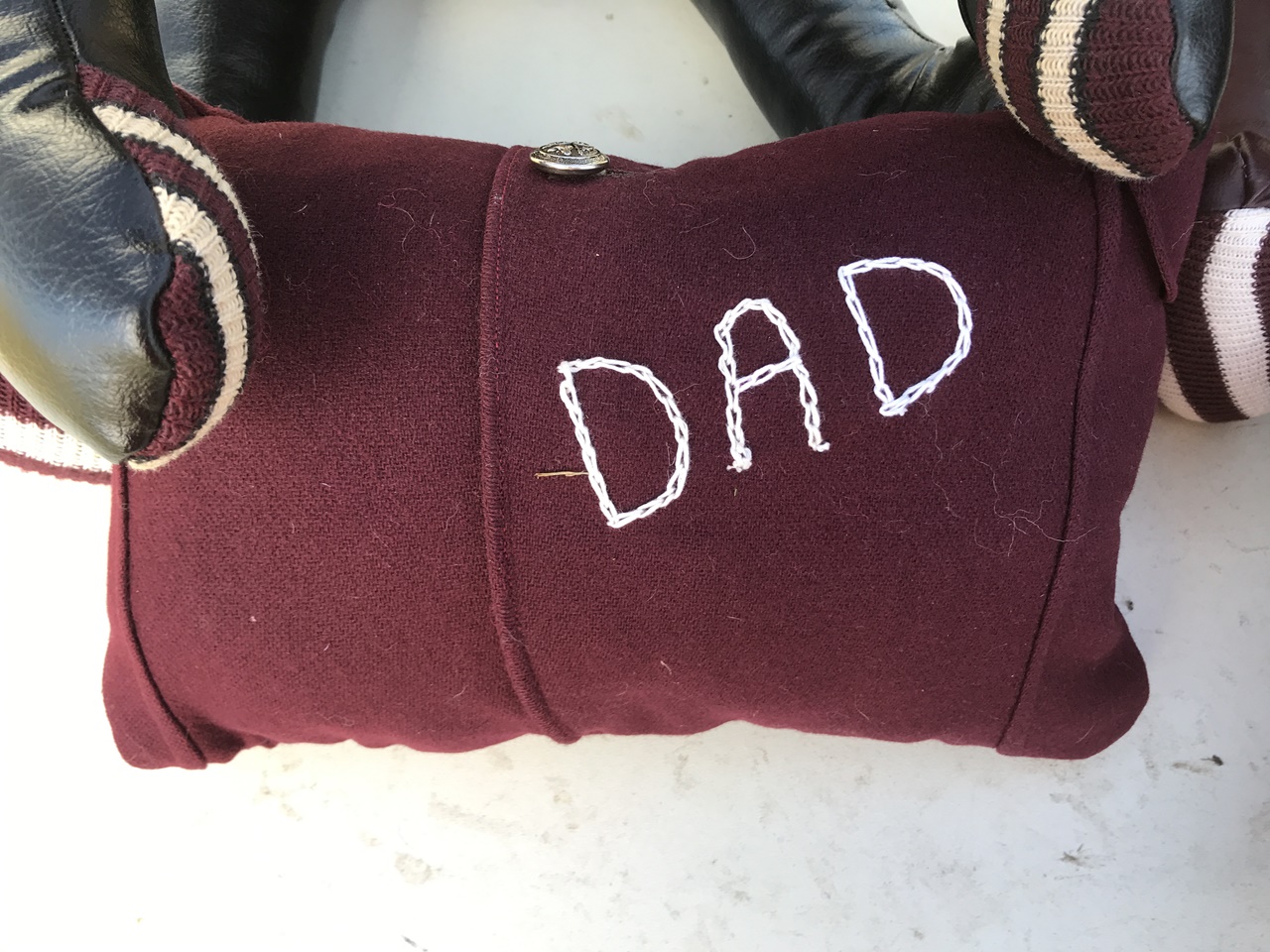 Pillows from from school letters and patches.