However many bears you need, we can make them. Great family gifts.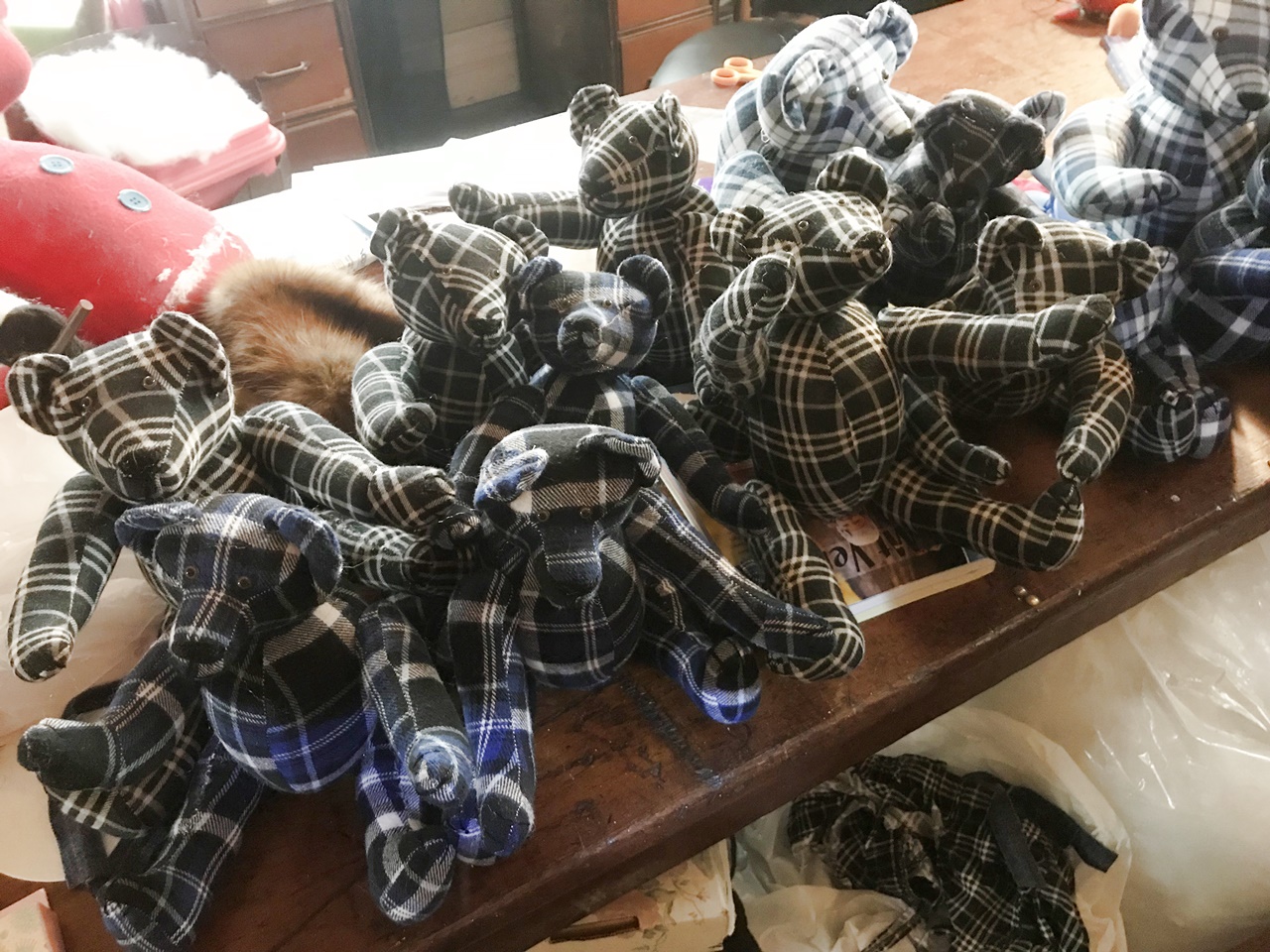 15 bear order for Christmas 2018. 13 10" size and 2 12" size bears. mae from 4 flat material shirts.
We did this thirteen bear order for the Kliebocker Family in 2013. Each of the adu;t children and thier spouses got a bear. Their dad always always wore overalls so we made the men's outfits from his overalls and shirts. But the ladies are dressed in dresses that Vicky made from the dress thier mother wore on the very first date with thier father. How cool is that.?
5 16" tall bears made from one vintage fur coat for Earl.
We made these 5 bears for debbie from her mother's vintage fur coat. 5 16" size bears and 1 10" size.
5 bears made from 3 different fur coats.