Stearnsy Bears since 1981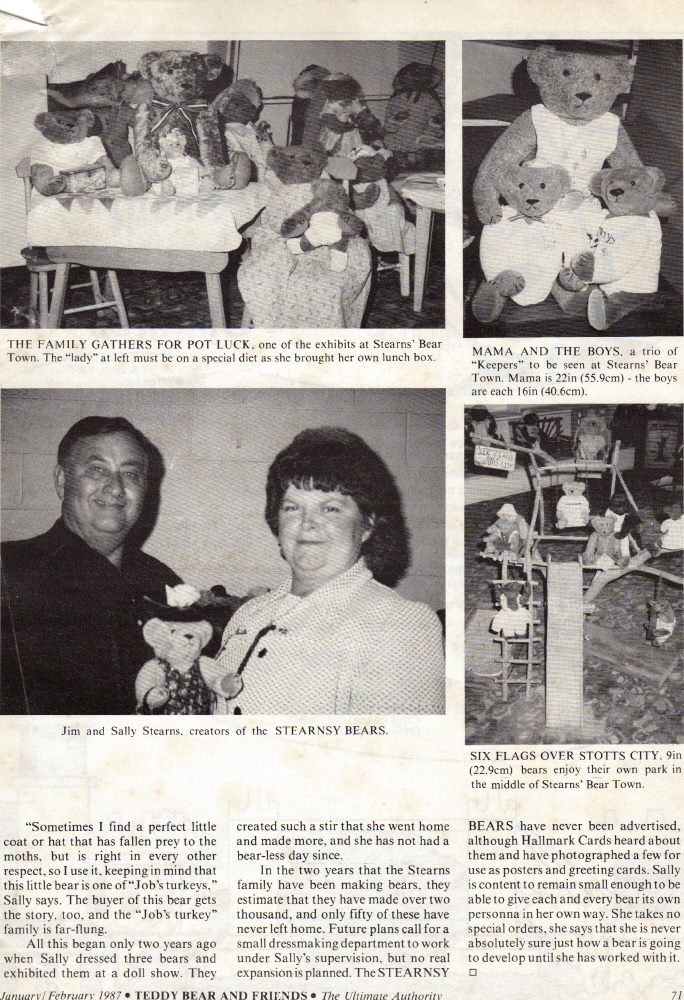 Highway sign from the old days.
The old shop. Home of Stearnsy Teddy Bears from 1986 to 2013.
The first shop. 1981. 2 pictures.
The first Setarnsy Bear Shop.
Charles Hemphill, Goldie Hemphill, Lorriane Hemphill and Lola Brite.
Here are some nice folks from Italy who stopped in for a visit back in 2009. They were touring the US using old Route 66. They spoke more English than I did Italian. But people who like Teddy bears can communicate. She took a wonderfully dressed Canadian Royal Mountie homw with her.
Stearnsy Bear Postcard. 1989.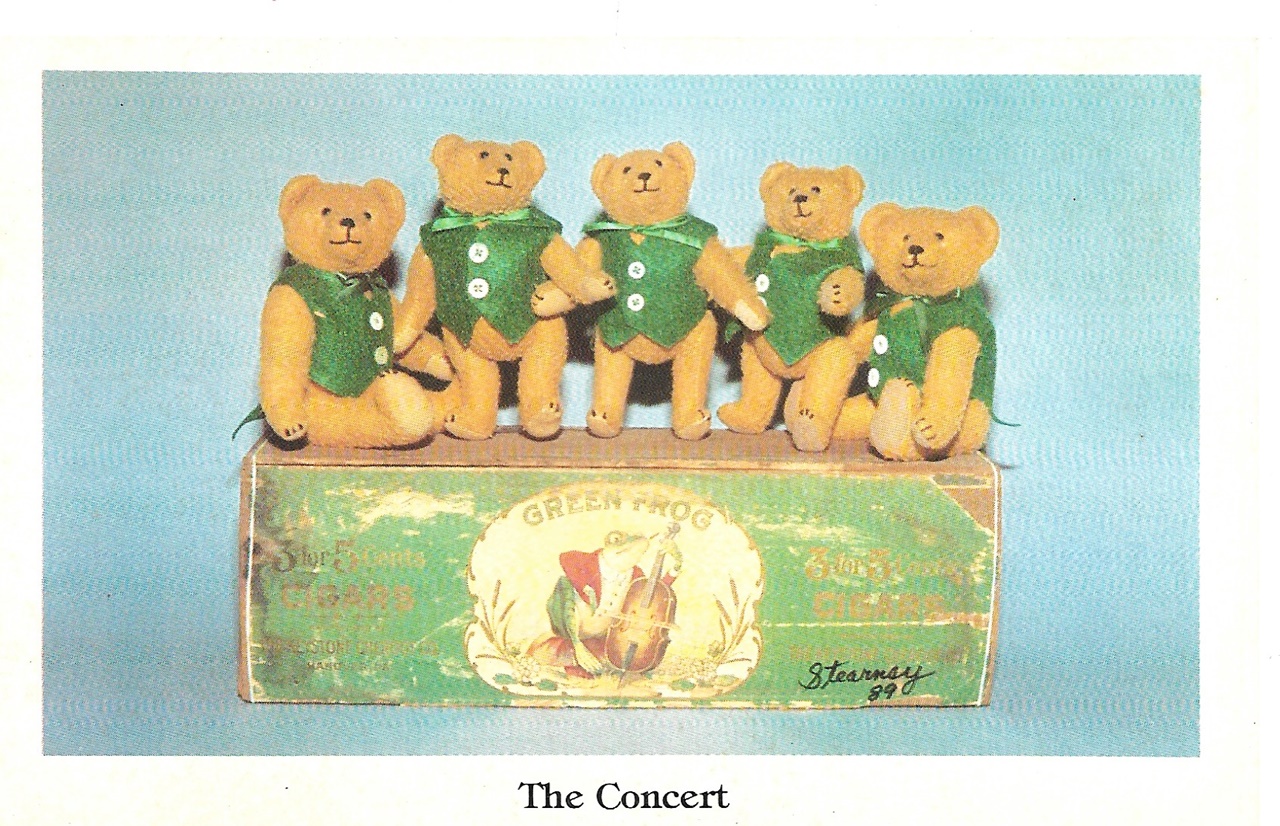 Stearnsy Bear Postcard. 1989.
Carlton Cards Christmas Card featuring the Stearnsy Bears. 1980s.