We have dressed many, many bears over the years in sweet outfits that help special palces in people's hearts. If you have soemthing like that at back your closet or in a rarely opened drawer, we might be able to do soemthing exceptional for you. Give it some thought. Feel free to get in touch with us about it.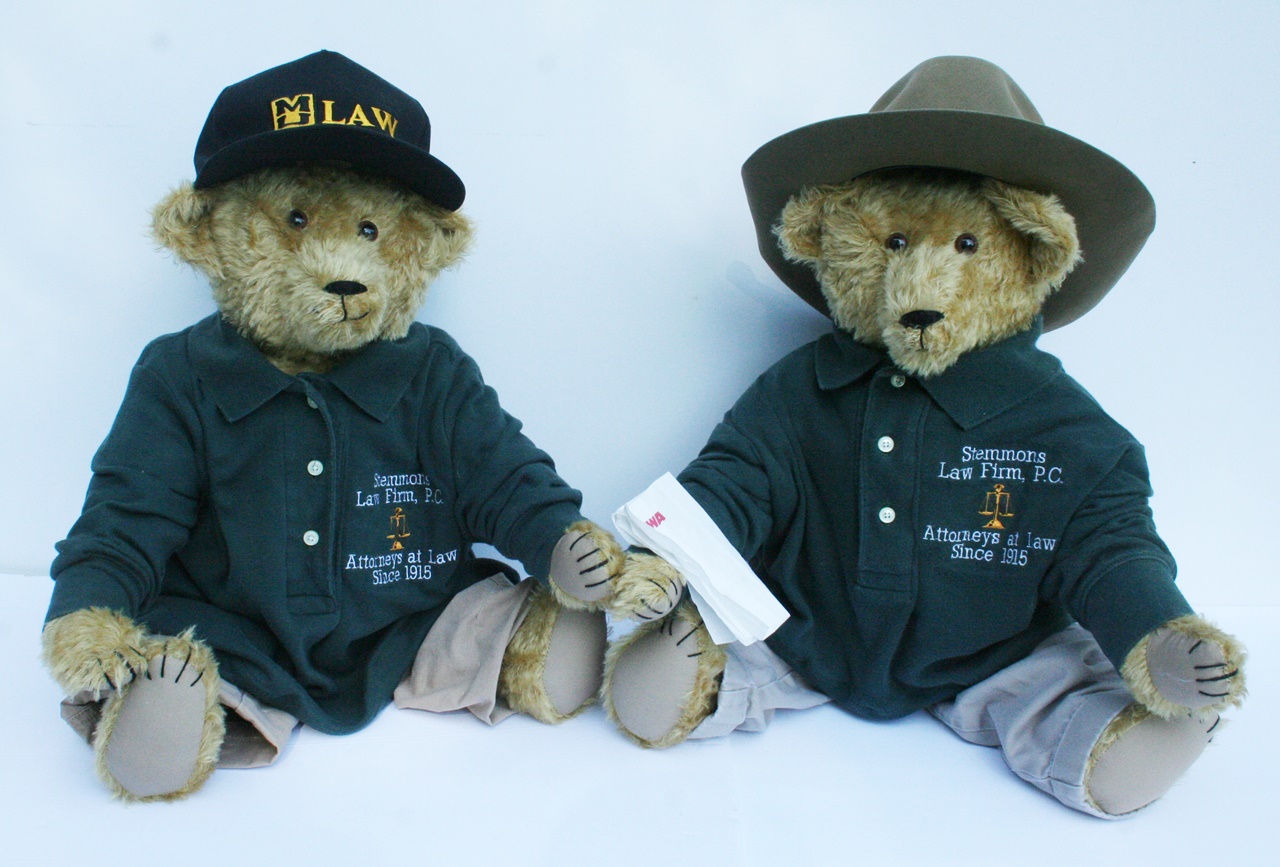 Yankee John. 1988. 2 pictures.
Christmas Cowboys for Connie. 2018
Christmas Cowboys for Connie. 2018
Meet ❤️"Mary Lou Bear". She is so special. She is the best pie maker in the world and has a heart of gold. She is wearing a dress made from a dress worn to her Grandson's (Travis Dole) wedding. I had this bear specially made by Stearnsy Bears in Stott's City, MO. Thank you Vicki and Charles Stearns for a great job. 2017.
Custom Cowgirl, 2015. 3 pictures
This a bear that we amde and Vicky dressed for Kathy in a hat and jacket she provided. 2017. 3 pictures.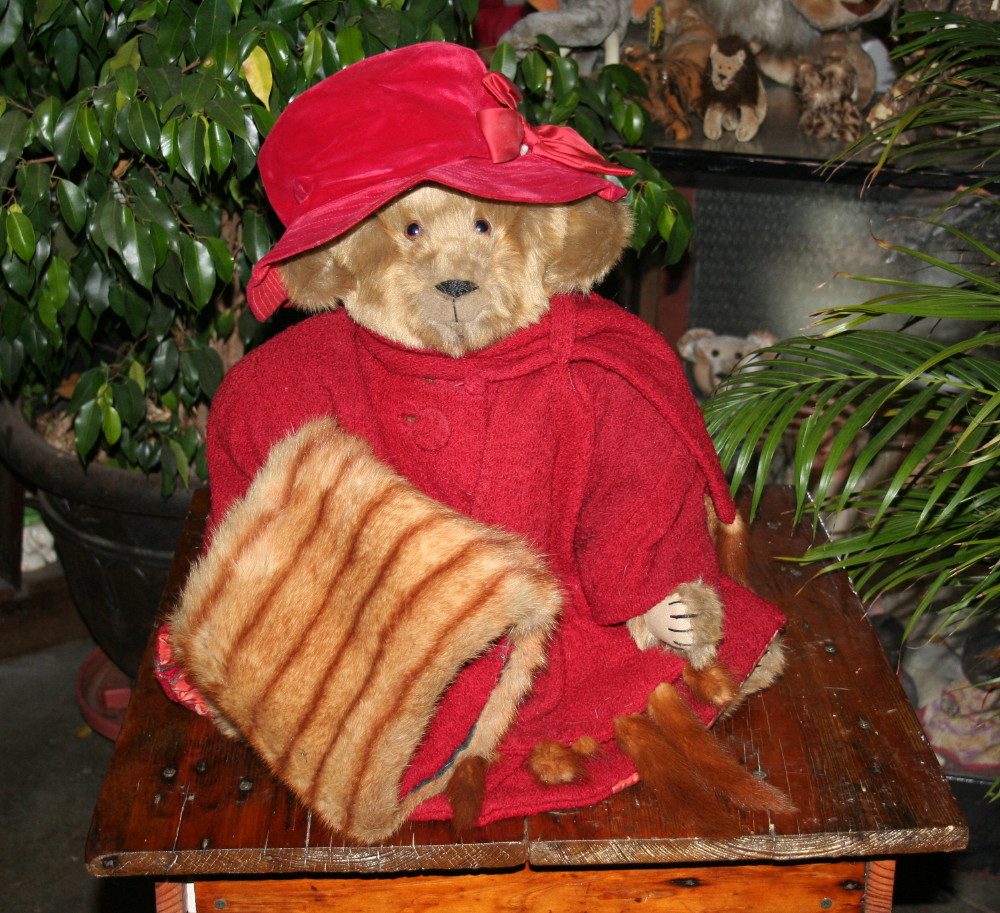 We made the bear and Vicky dressed with the coat and muff. 2009. 3 pictures.
1998. These were some of our favorite custom bears. We loved the story behind it. The bears themselves are made from one of two antique wool capes a family brought us. Both of these capes came with their grandmother when she immigrated to America by boat from Denmark Vicky made the outfits the bears are wearing from the other cape. Her given name was Brit Anna and she wore both of these capes on that journey to America. she later decided to "Americianize" her name to Bertha Ann. A family story for a lifetime and lifetime bears as well.