We can made great bears from all kinds of coats and jackets.
2015: I am so excited!! See this guy? His name is "Panchito" and he is my newest bear in my collection..he has a great history! When the kids were little--Becca needed a play coat--but money was too tight-the kids' dad's VA benefits had not kicked in yet. I went to town to run a errand for tractor parts--I saw a garage sale--why stop? I only had a bit over 1.00 in change in my purse. I stopped---and I found this little lined Wrangler jacket--.25! Becca wore it and 4 more kids after her. I could never bear to part with it--sometimes I would hang it out--it was always a reminder of how God provides for us. Now two sweet friends have turned the little jacket into a bear for me--and in his chest is a quarter ❤️. Perfect--!! Thank you so much Charles and Vicky Stearns....
1978. Nylon sports jacket. 2017. 4 pictures.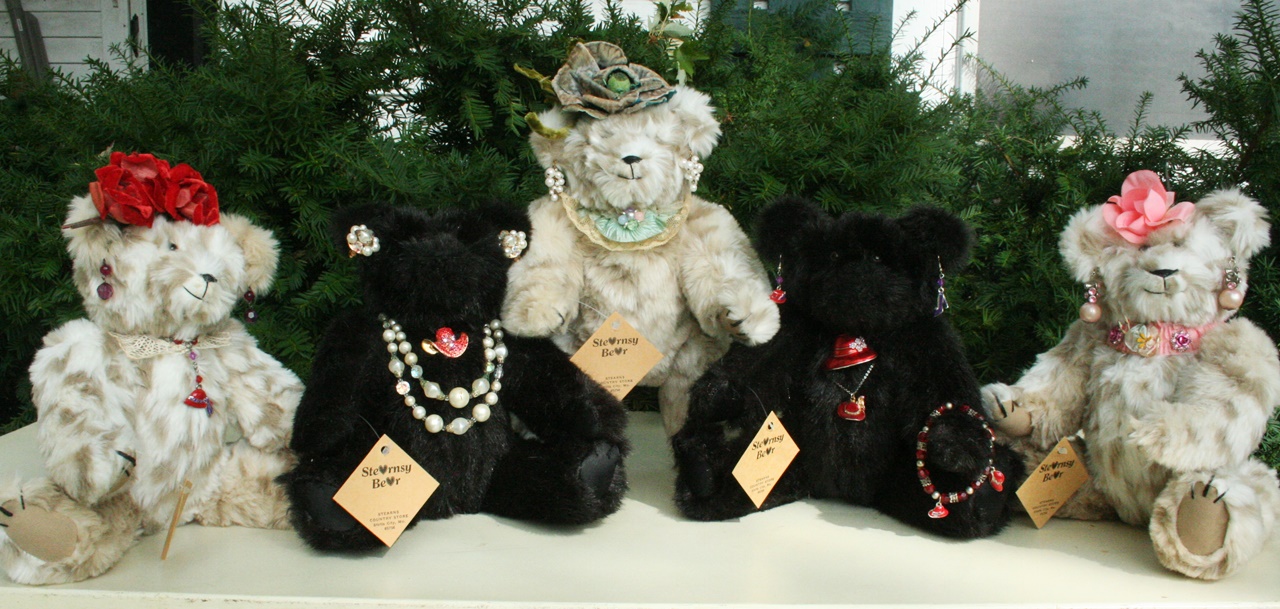 We took a late mother's two great old synthetic fur jakets to make these bears for her kids. The coustume jewerly belonged to her as well. 2016. 3 pictures.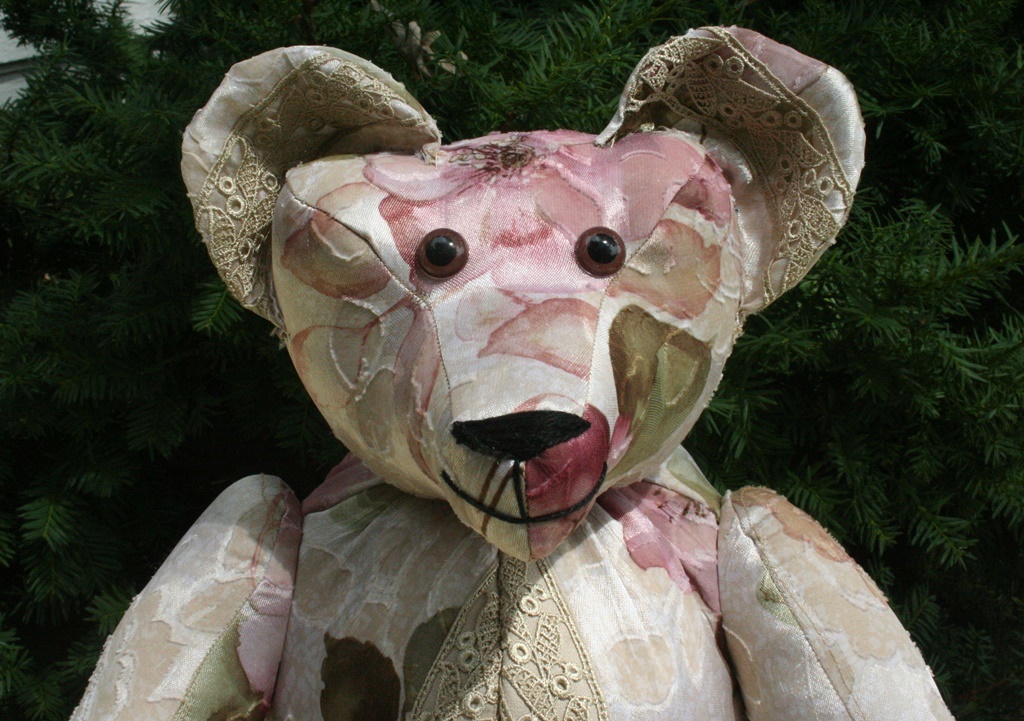 Beautiful bear from a vitage jacket. 2016. 5 pictures.
Kid's Starter Brand Caardinals's jacket. 2016
We made these five 12" Stearnsy Bears from a great vintage blue wool coat. Then Vicky incorporated the lining and buttons as well as other pieces in thier outfits. 2011. 4 pictures.
16" tall bear from an vintage leather bomber jacket. 2010.